Boiler problem? Heating emergency? We specialize in troubleshooting and repairing boiler problems in Long Island - 24 hours a day, 7 days a week.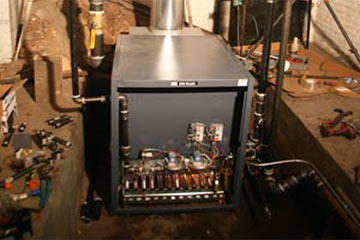 We are the dependable, affordable, trusted New York boiler repair expert you need for all of your boiler repair needs.
We can help you maximize the efficiency of your boiler with a wide variety of solutions. And with routine boiler maintenance we can help extend the life of your boiler system and keep it running at maximum efficiency.
New York Boiler Services
From new installation to maintenance and repair, when it comes to your boiler, we do it all!
Boiler repair
Boiler troubleshooting
Boiler maintenance
Boiler replacement
Boiler installation
Oil and gas (natural/propane) boilers
Wall mounted boilers
Boiler controls and control panels
Boiler heat exchangers
Heating circulators
Baseboards/baseboard convectors