When you're in need of Long Island water heater repair, we have the knowledge, tools, and experience you need to get the hot water flowing again - fast and within budget.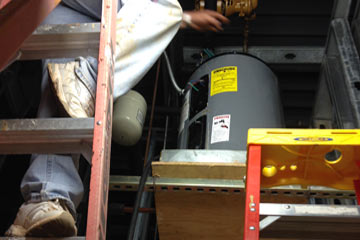 We are experts when it comes to solving water heater problems and are the New York water heater service to call when the other guys push for a new water heater. From top to bottom, we offer water heater troubleshooting and diagnosis of water heater problems - and fair, reliable, and honest water heater repair.
New York Water Heater Services
We specialize in water heater repair and offer fast, reliable water heater replacement, new installation, upgrades, and more.
Water heater repair
Water heater troubleshooting
Water heater maintenance
Water heater replacement
Water heater installation
Gas and electric water heaters
Traditional and tankless water heaters
Hot water supply lines
Cold water supply lines
Water heater thermostats
Water heater heating elements
Water heater controls and more!